JS Sohal Bread Slicer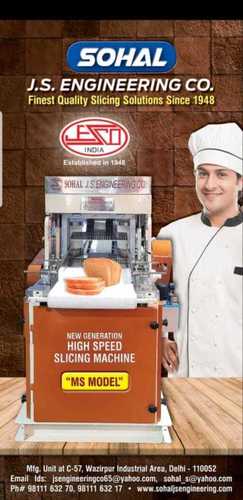 JS Sohal Bread Slicer
Product Description
FAQs
How do you maintain a bread slicer?
Clear off the gear, particularly the cutting edge, with a wet towel absorbed sanitizer. To keep away from bread posing a flavor like sanitizer, wipe down the bread slicer with heated water in the wake of cleaning (ring out the towel so it is simply moist). To stay away from rust, consistently dry your bread slicer with a dry cloth subsequent to cleaning it.
How do you cut bread without crushing it?
To forestall crunching a feathery, new portion of bread, turn the portion over before you cut into it. The hypothesis is straightforward: Cutting through the harder, sturdier impact point of the bread first makes it significantly simpler to keep up with its shape; you puncture through the critical step and afterward float through the rest like spread.