JS Sohal Bread Slicing Machine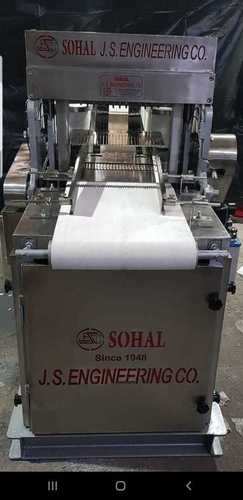 JS Sohal Bread Slicing Machine
Product Description
FAQs
How do you maintain a bread slicer?
Clear off the gear, particularly the cutting edge, with a wet towel absorbed sanitizer. To keep away from bread posing a flavor like sanitizer, wipe down the bread slicer with high temp water in the wake of cleaning (ring out the towel so it is simply clammy). To keep away from rust, consistently dry your bread slicer with a dry cloth subsequent to cleaning it.
How does bread slicing machine work?
The slicer works in view of a gravity-feed framework where the heaviness of the portions in the slicer comes down on the edges. The feed chute can hold somewhere in the range of five and seven indistinguishable portions. They hold the portions set up to guarantee that every one is cut neatly and definitively.