Bread Slicing Machine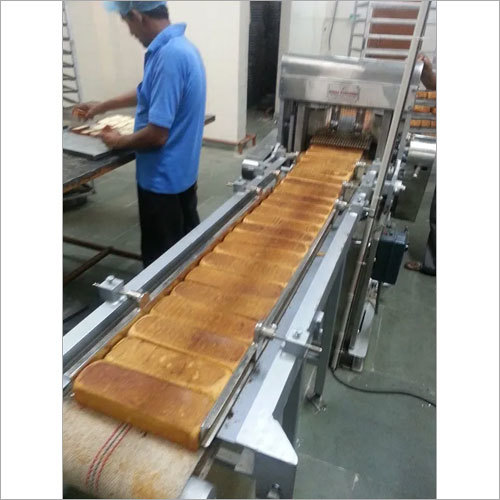 Bread Slicing Machine
Product Description
We ( Sohal Engineers) a Biggest manufacturer, exporters and supplier of Bread Slicing machines, And known for its good slicing capacity of 400 grms of bread in one hour. In our machine very low maintenance requirements and very easy to use, Our Bread slicing Machine are available In 10 Inch to 18 Inch Length and loading & Unloading platforms Conveyor Belt And these is a motor capacity 3 H.p -3 Phase. And this is 440 Volt motor with variable Drive and this machine is pu painted . These all feature gives this Bread Slicing machines a best quality .
We are very known in the national and international markets because of our best quality of product.
We are used latest technology to make the Bread Slicing machines which make this a super quality and our exiting client well satisfied with out machine .
We be-leave in timely delivery of product to our client and very comparative price our quality is best so our client never complained and well satisfied, Our client can avail these machine at very easy steps